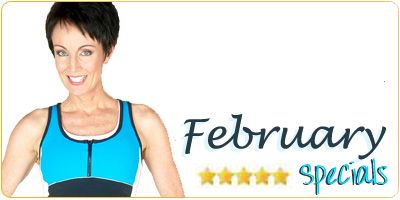 Senior Fit Workout DVD SET only $59.95 for this month!
Retail Value Over $119.00:
Senior Fit More Than A Workout (Retail $21.95)

Yes You Can Seminar (Retail $19.95)
It's NEVER Too Late - Yes You Can
Senior Fit is NOT just for Seniors! Teresa Tapp created this special Brain-Body Fitness Workout to help everyone maximize muscle activation, circulation and lymphatic health, regardless of age. Every exercise of mindful movement within Senior Fit is designed to improve strength, flexibility and heart health, as well as increase energy and decrease inflammation. Its special sequence of mindful movements combined with leverage isometrics will help your body rebuild from the inside out, improve posture and build better balance.
No weights, no equipment, no impact and no need to increase sets or repetitions... this progressive workout delivers MORE results in LESS time and will continue to challenge as you get stronger and more flexible.
Senior Fit is the workout that helps you stand taller, look and feel better so that Yes You Can be Fit and Fab Forever!


Here is a list of each chapter on the Senior Fit Workout - Level One DVD:
Warm Up Workout (16:21)
Level 1 Instructional (32:08)
- Individual Movements
Level 1 Workout (1:07:28)
- Individual Movements
Tempo (4) Workout (47:40)
- Individual Movements
This Set Also Includes:

Senior Fit MORE Than a Workout Exercise DVD.


ALSO INCLUDED:

Measuring Tips

How To Guidelines

God Made/Man Made Dietary Program brochure

Additional Tips for Optimal Results brochure